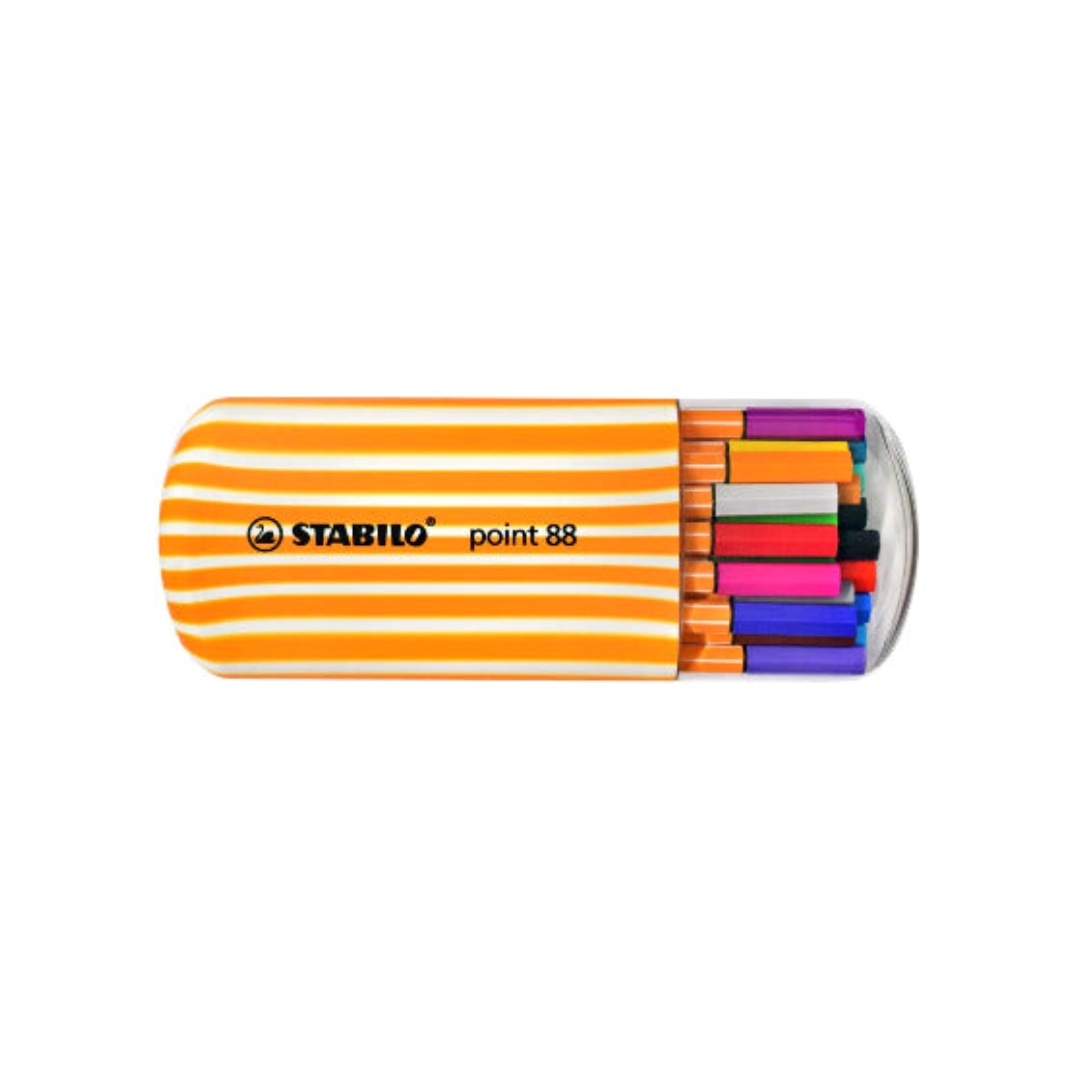 Description
This pack of 20 assorted shades in a plastic case is great for drawing and writing.  The hexagonal barrel prevents the pen from rolling off the table.
Details
Ink Type: Odorless, water based ink that has a "cap off" time of 24 hours before drying out.

Tip Style: The pin style tip draws fine 0.4mm lines.