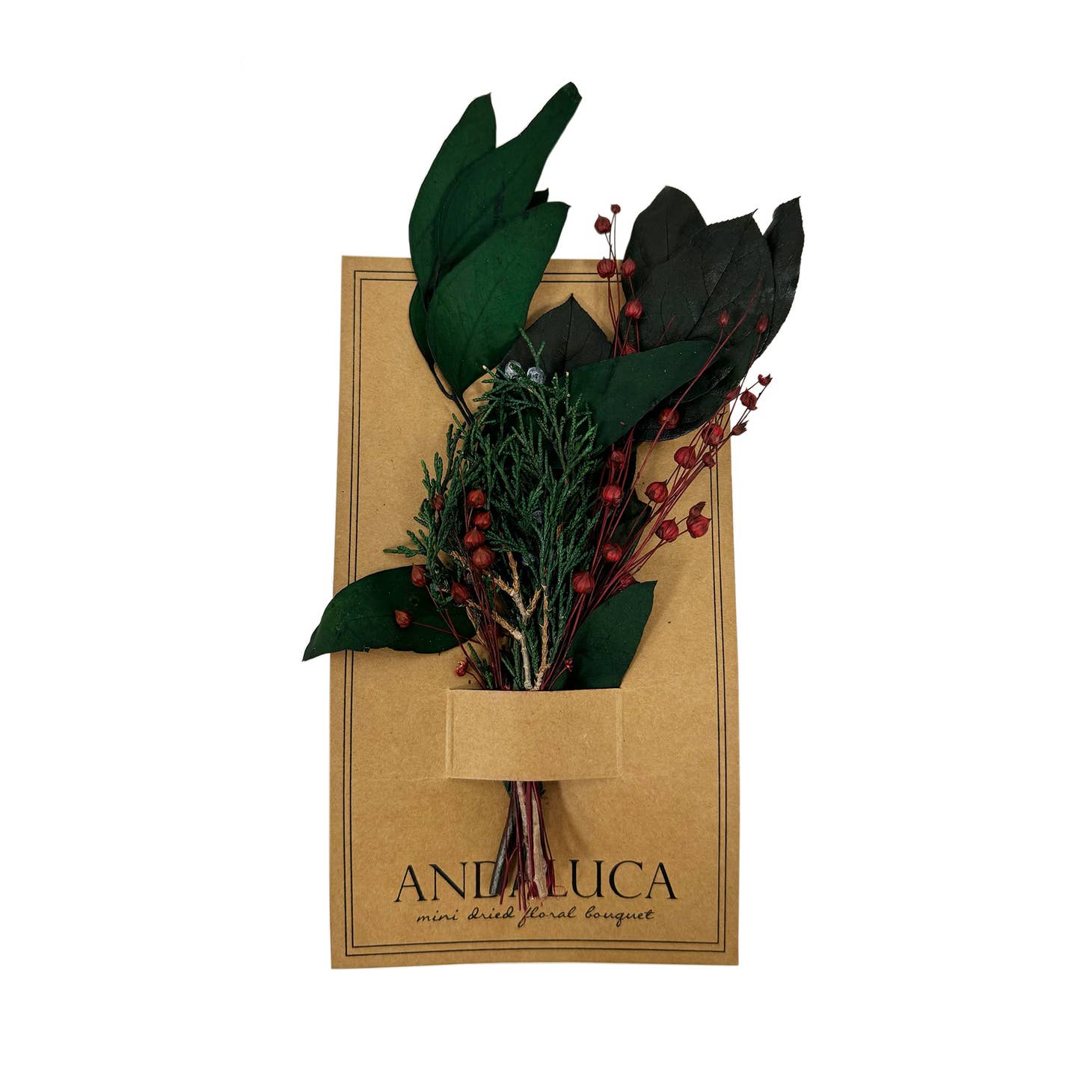 Winter Juniper Mini Bouquet
Description
Andaluca's floral team designed this beautiful bouquet using a mix of natural yarrow, willow eucalyptus, grains, and floral stems to create this colorful bouquet arrangement.

Details
Each bouquet is designed and handcrafted in our California design studio. This bouquet is wrapped in a textured kraft paper and tied with a jute ribbon. It is perfect on it's own as a decorative item, or placed in your favorite vase.

- 8" long
- Each bouquet is placed in a decorative paper card.