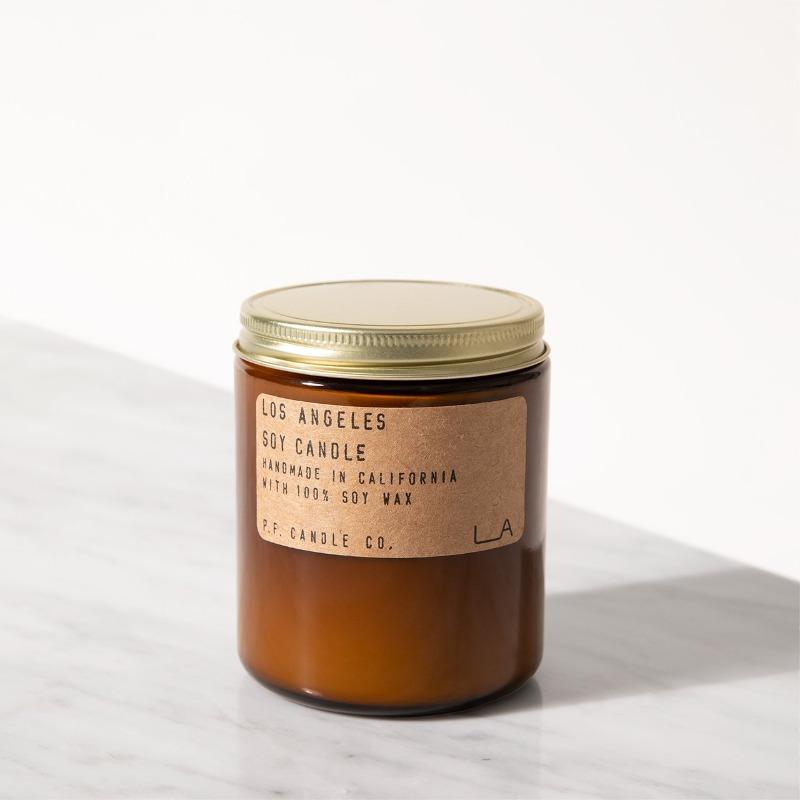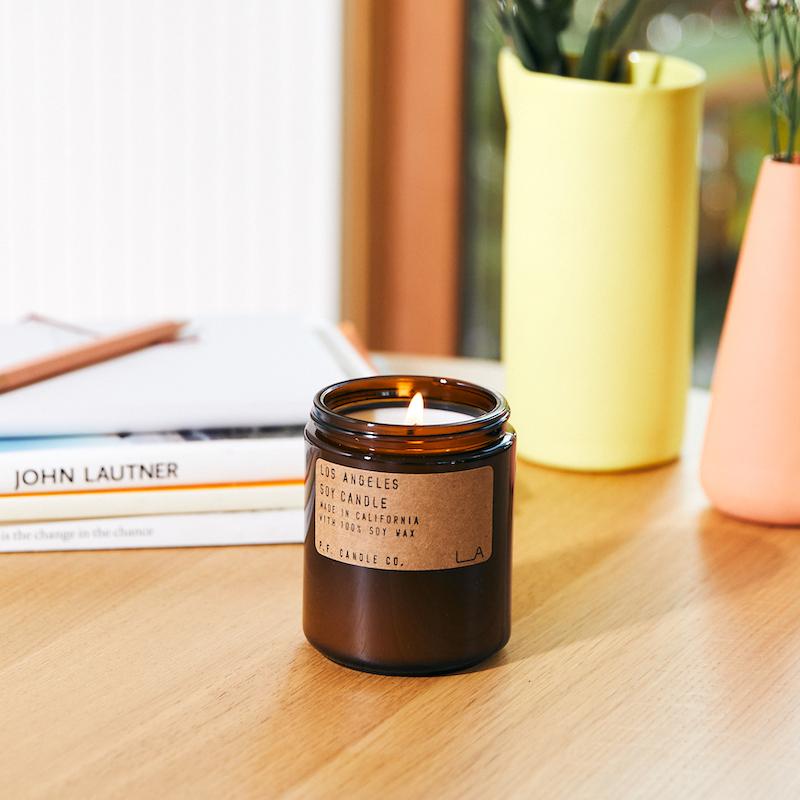 Standard Soy Candle 7.2 oz | Los Angeles
Description
Overgrown bougainvillea, canyon hiking, epic sunsets, city lights. Redwood, lime, jasmine, and yarrow.

If you like Los Angeles, we think you'd also like bright Sweet Grapefruit or beachy Swell.
These 7.2 oz Standard Candles are hand-poured into apothecary inspired amber jars with our signature kraft label and a brass lid. This size is meant for dressers, countertops, nightstands – basically everywhere.
Made with 100% domestically-grown soy wax, fine fragrance oils, and cotton-core wicks.
Size: Standard (7.2 oz): Burns for 40-50 hours. 2.9" in diameter and 3.5" in height.
By P.F. Candle Co.