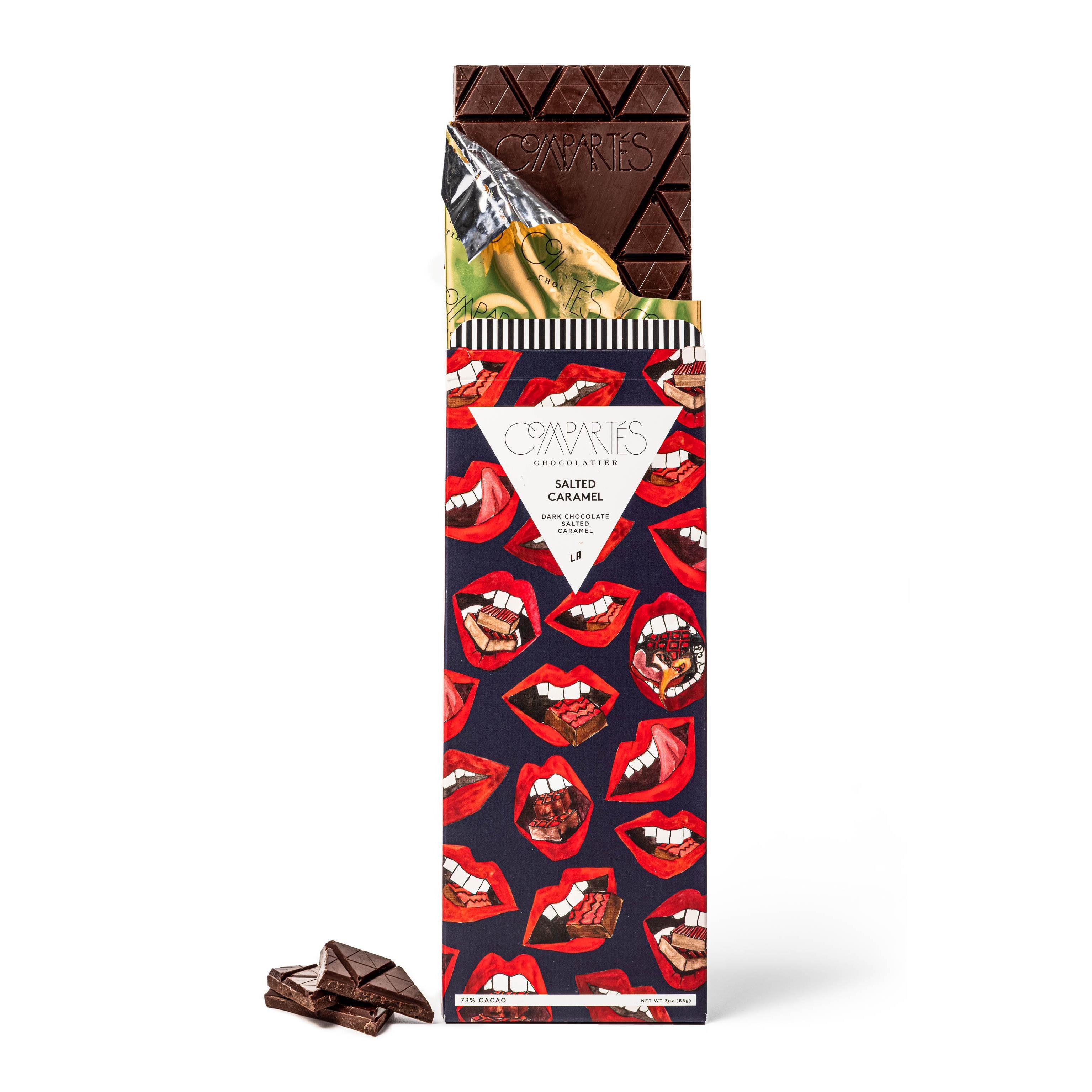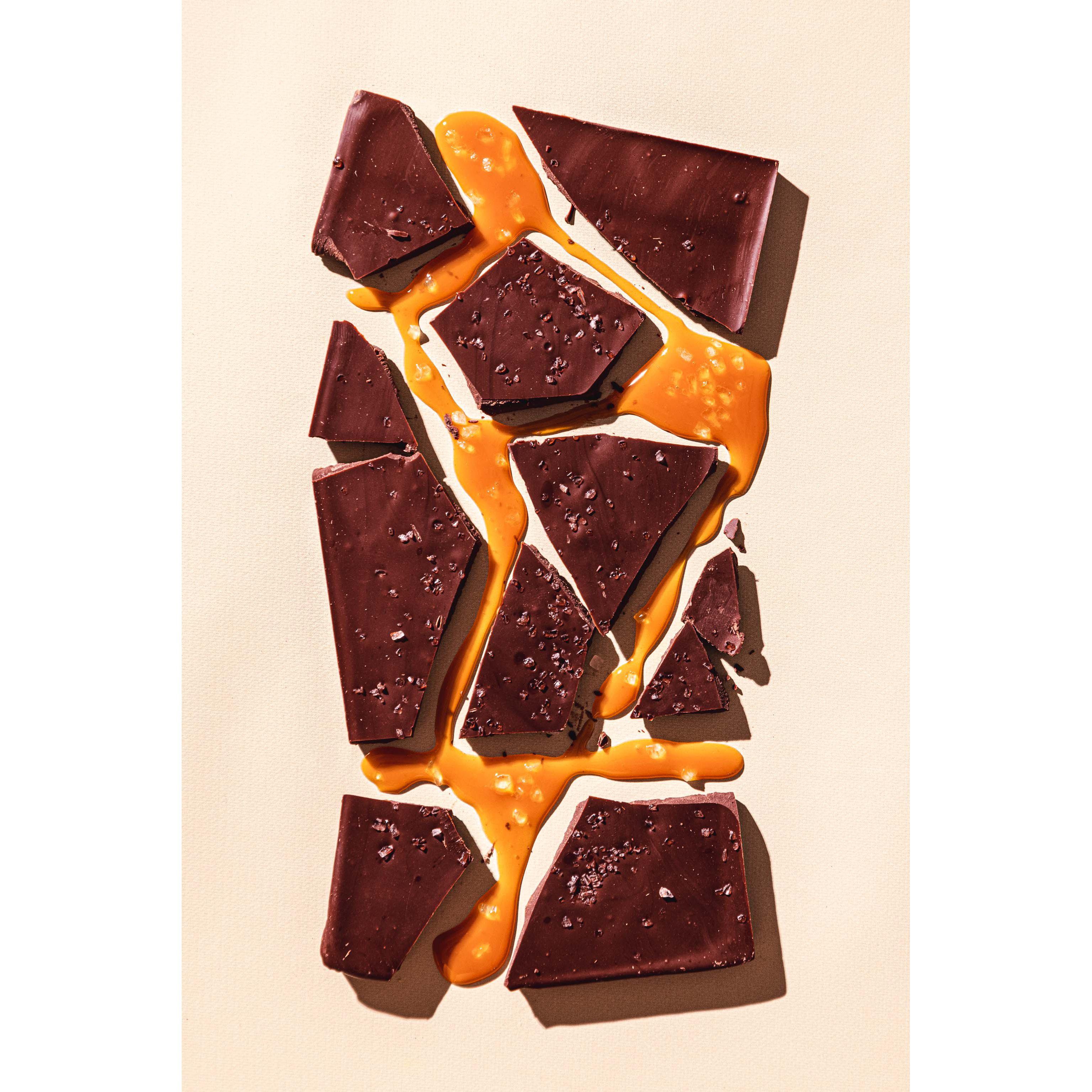 Salted Caramel Chocolate Bar
Description
Compartes BRAND NEW gourmet chocolate bar Salted Caramel. The unforgettable combination of Compartés Sea Salt Caramel blended into our signature dark chocolate a rich, sweet and salty sensation unlike another caramel bar in the world. Featuring Compartés hand drawn artistic lips biting into caramels, this bar is as delicious as it is beautiful!
Gluten Free!
Care & Storage
Compartes chocolates are made by hand the old fashioned way at their Los Angeles chocolate factory and kitchen.

Please store all chocolates in a cool and dry place away from heat, moisture, humidity and direct sunlight for optimal enjoyment.

For peak freshness, please enjoy: unopened chocolate bars within 6-9 months of purchase/receipt and traditional chocolates and chocolate truffle bonbons within 3-4 months of purchase.