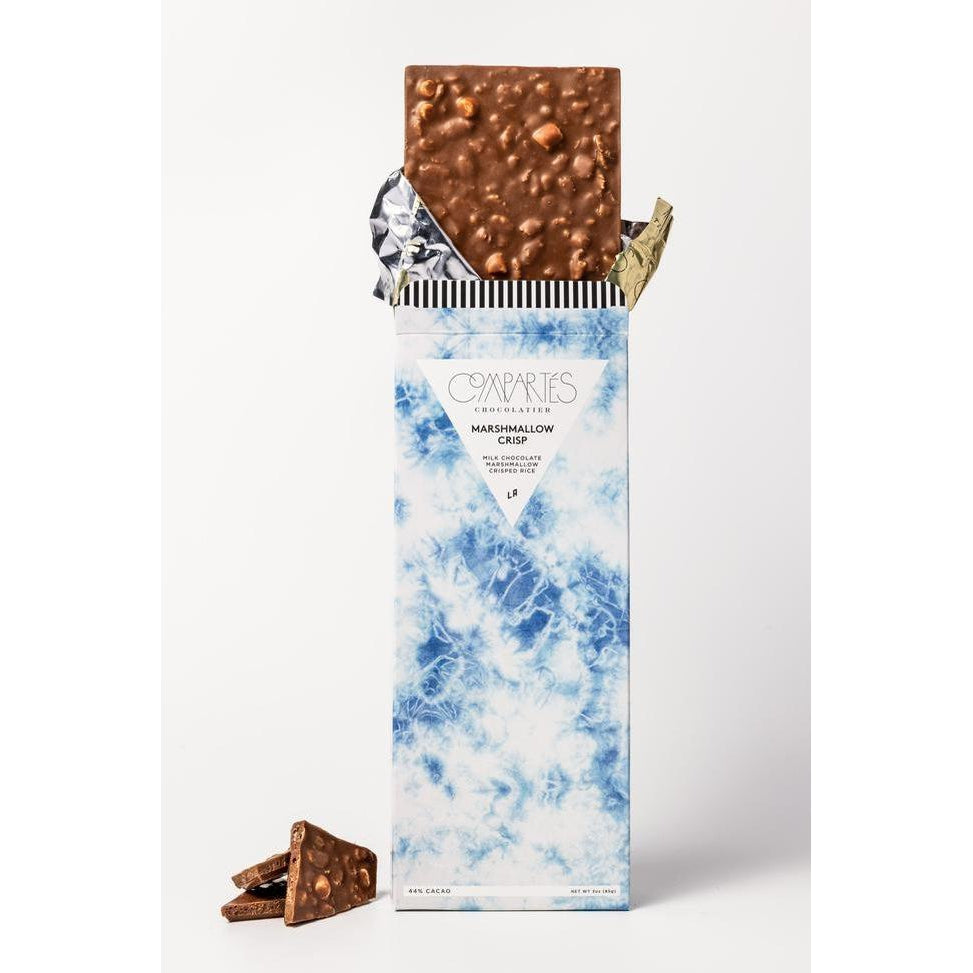 Marshmallow Crisp Milk Chocolate Bar
Description
The best-selling milk chocolate blended with tons of marshmallows and rice crispy cereal is a match made in heaven...think of it as a rice crispy treat smothered in luscious milk chocolate, three of the best things all combined into one!

Compartes chocolates are made by hand the old fashioned way at their Los Angeles chocolate factory and kitchen.

Please store all chocolates in a cool and dry place away from heat, moisture, humidity and direct sunlight for optimal enjoyment.

For peak freshness, please enjoy: unopened chocolate bars within 6-9 months of purchase/receipt and traditional chocolates and chocolate truffle bonbons within 3-4 months of purchase.
Details
• Made in United States
• Weight: 3.2 oz (90.72 g)