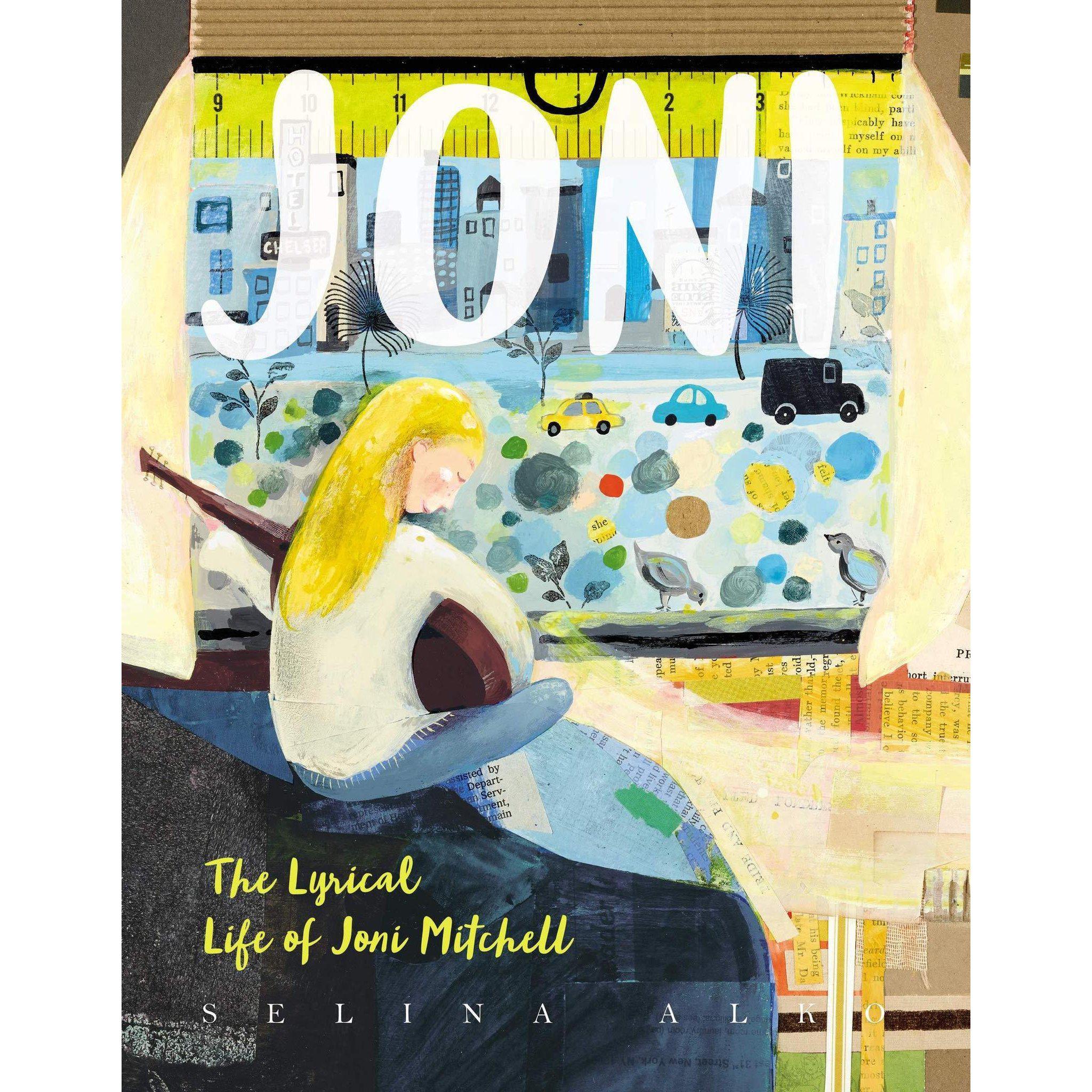 Joni | The Lyrical Life of Joni Mitchell
Description
Joni: The Lyrical Life of Joni Mitchell
by Selina Alko
"Colors burst across each page, with layers of collage-work emphasizing the richness of Mitchell's influences and imagination. Will speak to readers just starting their own exploration of artistic expression." —Booklist (starred review)
Celebrate the captivating life of Joni Mitchell, the world-famous songbird who used her music to ignite and inspire an entire generation, in this stunning picture book biography from award-winning author and illustrator Selina Alko. This nonfiction picture book is an excellent choice to share during homeschooling, in particular for children ages 4 to 6. It's a fun way to learn to read and as a supplement for activity books for children.
Joni Mitchell painted with words.
Sitting at her piano or strumming the guitar, she turned the words into songs.
The songs were like brushstrokes on a canvas, saying things that were not only happy or sad but true.
But before composing more than two hundred songs, Joni was a young girl from a town on the Canadian prairie, where she learned to love dancing, painting, birdsong, and piano. As she grew up into an artist, Joni took her strong feelings—feelings of love and frustration, and the turbulence that came with being a young woman—and wrote them into vivid songs.
Brought to life by Selina Alko's rainbow collages and lyrical language, this heartfelt portrait of a feminist and folk icon is perfect for parents, children, and music lovers everywhere.
Back matter includes a letter from the author and Joni's full discography.
Publish Date : February 25, 2020
Hardcover ‏ : ‎ 48 pages
Reading age ‏ : ‎ 4 - 8 years
Grade level ‏ : ‎ Preschool - 3
Dimensions ‏ : ‎ 8.9 x 0.4 x 11.3 inches