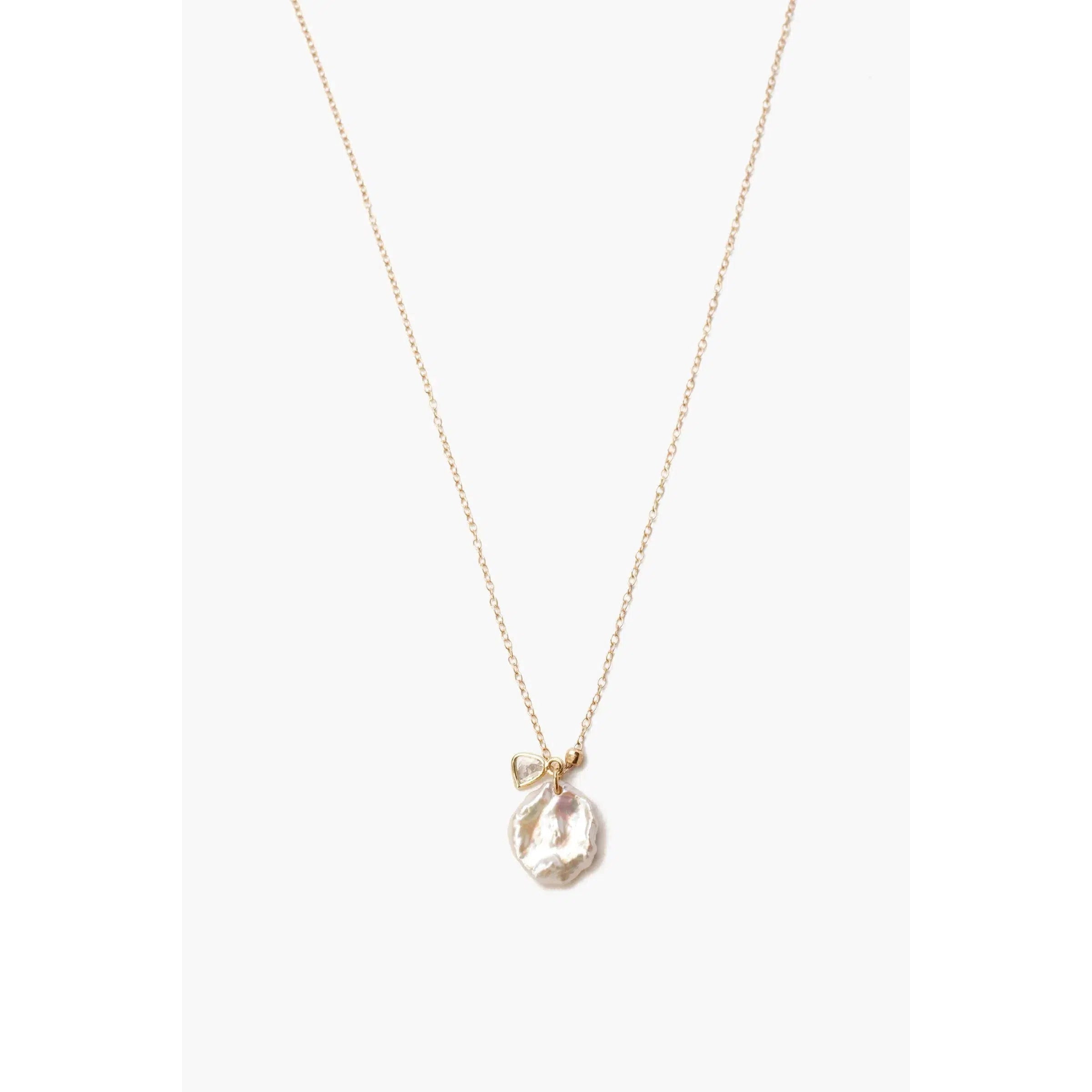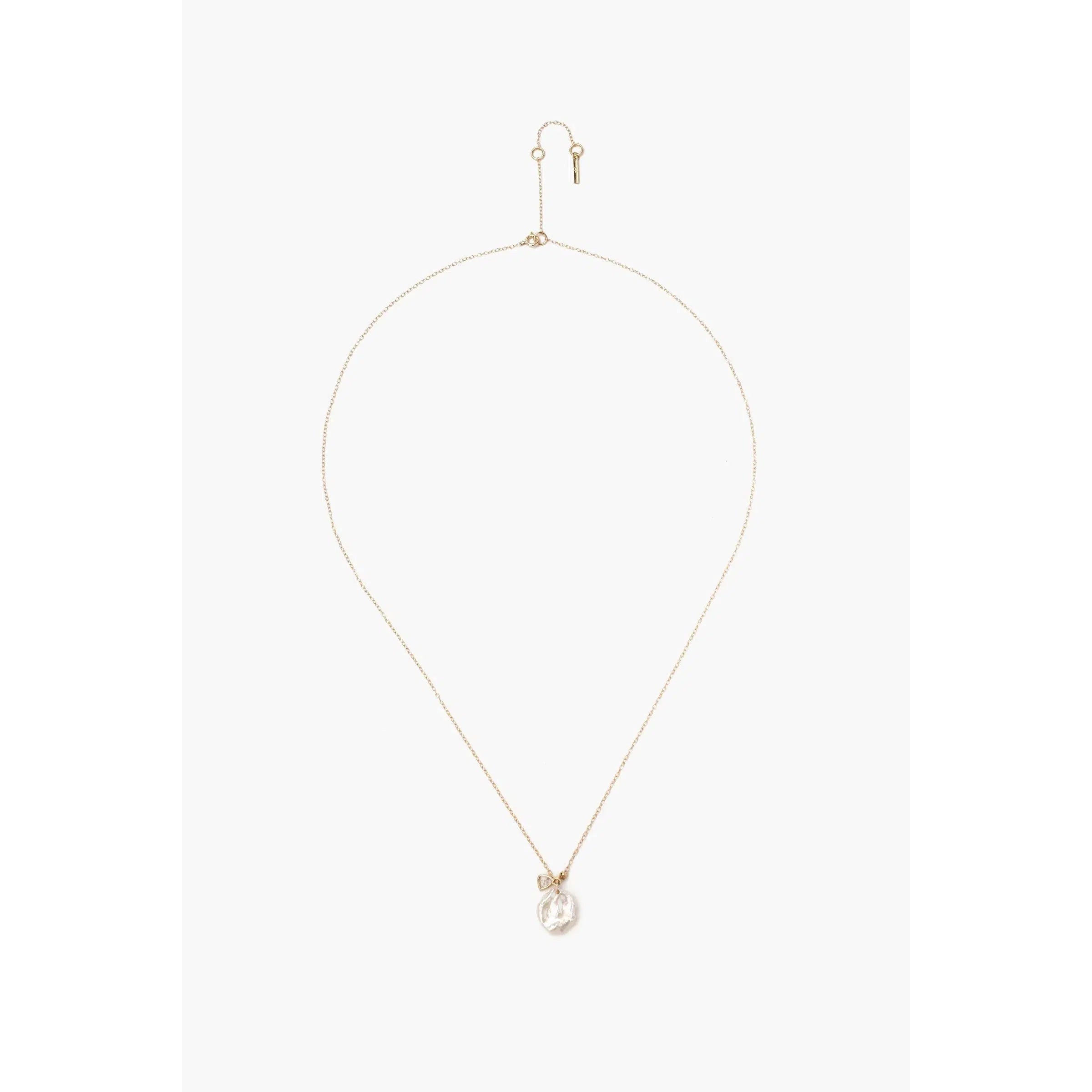 14k Keshi Pearl and Sliced Champagne Diamond Necklace
Description
This delicate necklace features a white flat keshi pearl and a sliced champagne diamond on a 14k gold chain. Wear it as a stand-alone piece or pair it with our White Keshi Pearl and Champagne Diamond Earrings to complete the look. Keshi pearls are unique and one of a kind so sizes and shapes will vary.
Details
14k gold, white freshwater Keshi pearl flake, wrapped sliced champagne diamond.
Approx. 18" - 20" length.
Designed in LA.