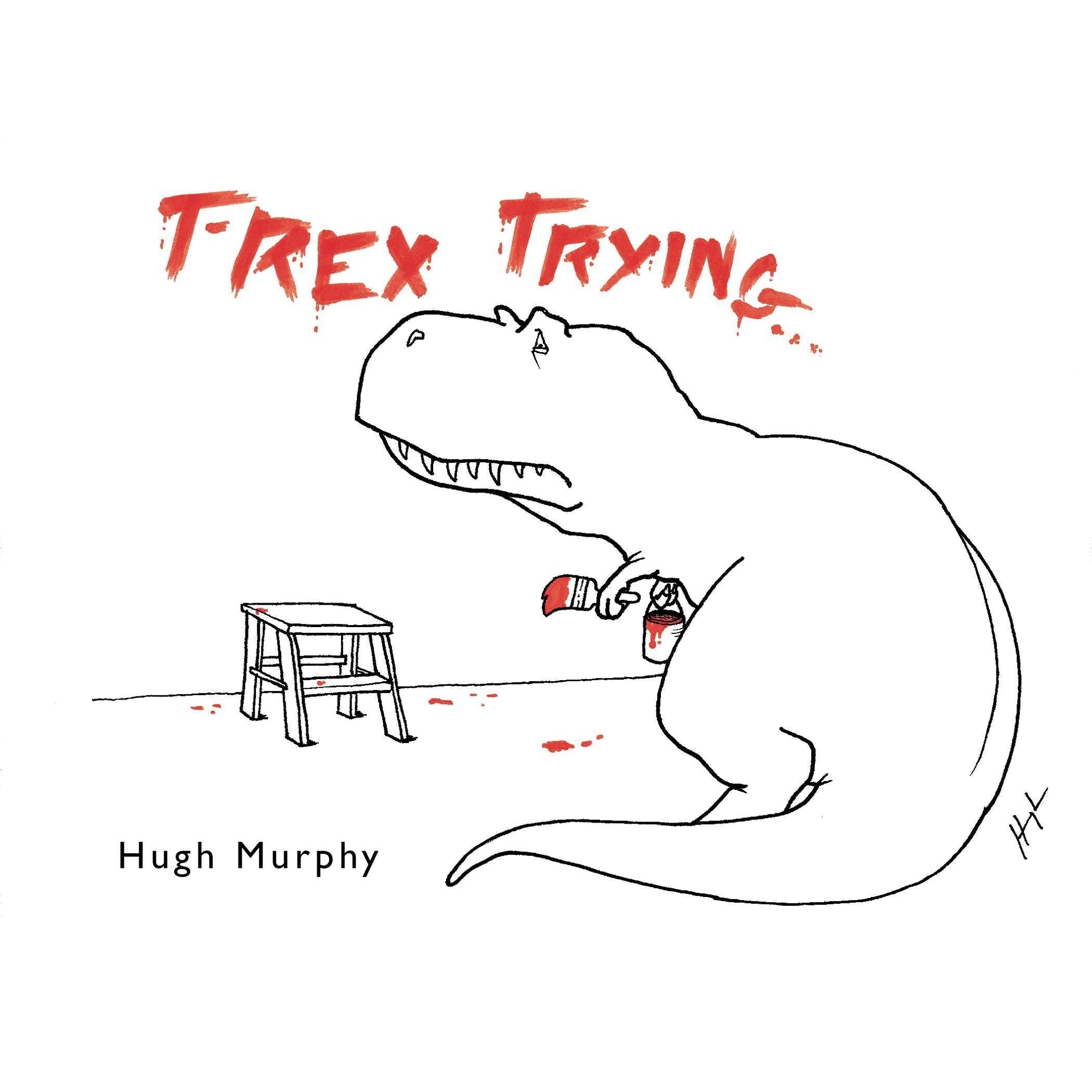 Description
T-Rex Trying
by Hugh Murphy (Author)
This hilarious and perfectly giftable book is perfect for anyone who has ever wondered how a T-Rex could get anything done with such tiny arms.

T-Rex Trying depicts the stubby-armed tyrant in a range of hilarious—yet pathos-inducing—activities that we humans take for granted. Murphy's 100 drawings include:

T-Rex Trying to Paint His House
T-Rex Trying to Use a Drive-Through ATM
T-Rex Trying to Apply Sunscreen
T-Rex Trying to Break Into a Vending Machine
T-Rex Trying to Ask for a New Roll of Toilet Paper from the Next Stall

It's hard to be the Lizard King when you can't even change a light bulb. Looks like the ancient beast isn't so tough after all.
No matter whether you're looking for: • White elephant gifts • Dinosaur gifts • Funny gifts • Gifts for mom • Gifts for dad • Gifts for children • Gifts for coworkers—this T-Rex will be sure to put a smile on the faces of your friends and family!
Hardcover ‏ : ‎

128 pages

Dimensions ‏ : ‎

7.27 x 0.51 x 5.29 inches