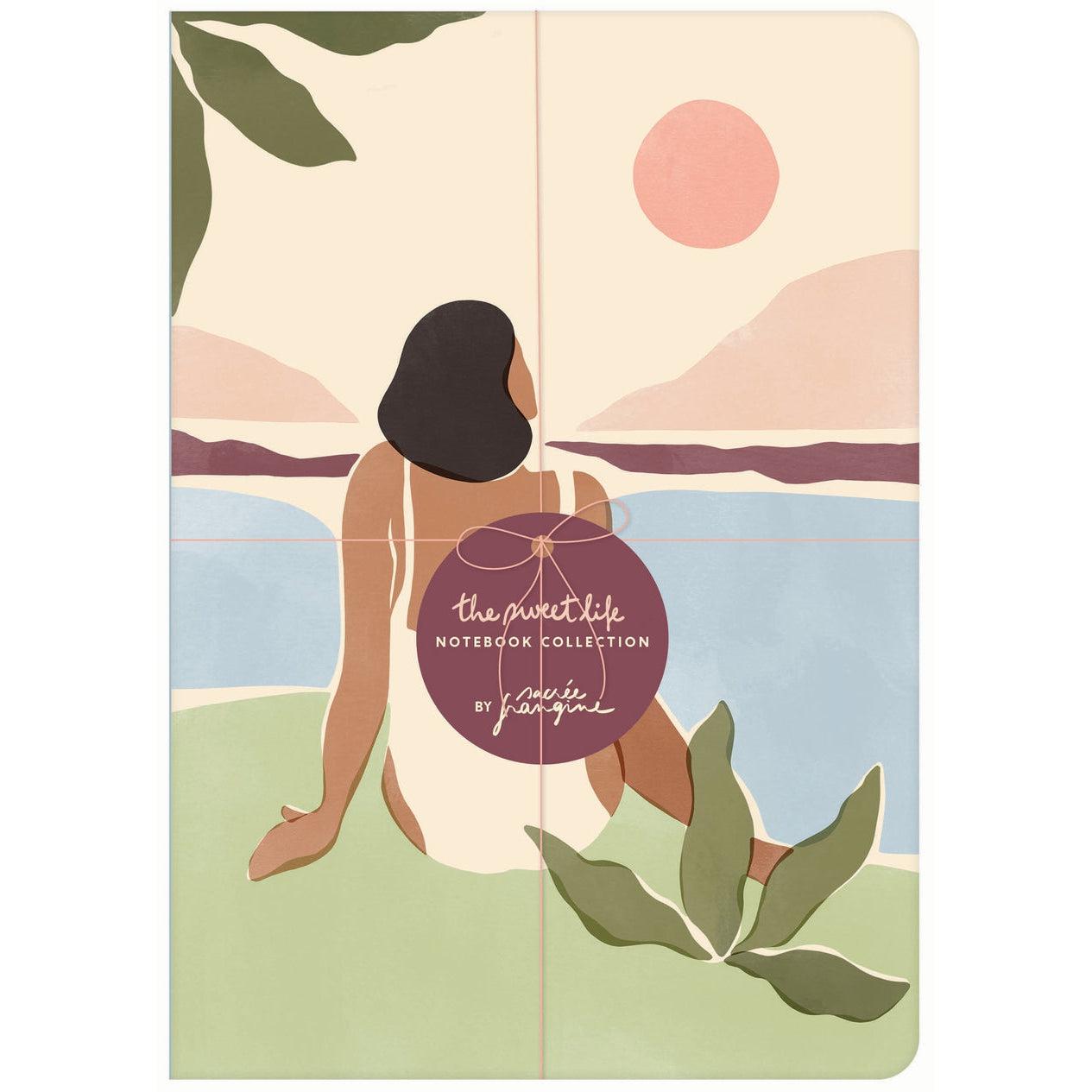 Sweet Life Notebooks | Set of 3
Description
Transform the everyday into La Douce Vie (the sweet life) with this giftable notebook trio, part of a beautiful stationery and gift collection illustrated by best-friends-turned-creative-power-duo, Sacree Frangine.


Inspired by the moments that make life sweet, this set of three paperback notebooks illustrated by Sacree Frangine will bring an artful touch to everyday notes and musings.
BELOVED ARTISTS: Known for modern compositions with warm, inviting color palettes, French creative duo Sacree Frangine have an iconic art style that has earned them a vast following online and an ever-growing list of collaborations that range from book covers and cosmetics packaging to homeware and textiles.

AUTHENTIC STORY: At the heart of everything that Sacree Frangine produces is a story of sisterhood-a bond of friendship stretching back to childhood that grew into creative collaboration. Those themes of friendship and sisterhood, combined with a love of life's simple pleasures, are the inspiration for this line.

SWEET GIFT FOR ANY OCCASION: Each notebook is this collection features a scenic depiction of simple joys: a striking still life, a leisurely moment in nature, and an awe-inspiring landscape. Tied together with a bellyband and string, this elegantly bundled set can be presented as is, making a lovely gift for any occasion. Pair with another item in the La Douce Vie line- La Douce Vie Notes or La Douce Vie Portable Puzzle -for an extra-special present for someone close to your heart.
Details
Format: Journal
Pages: 192
Size: 6 x 8 1/2 V
Publication Date: 04/25/2023
ISBN: 9781797219790