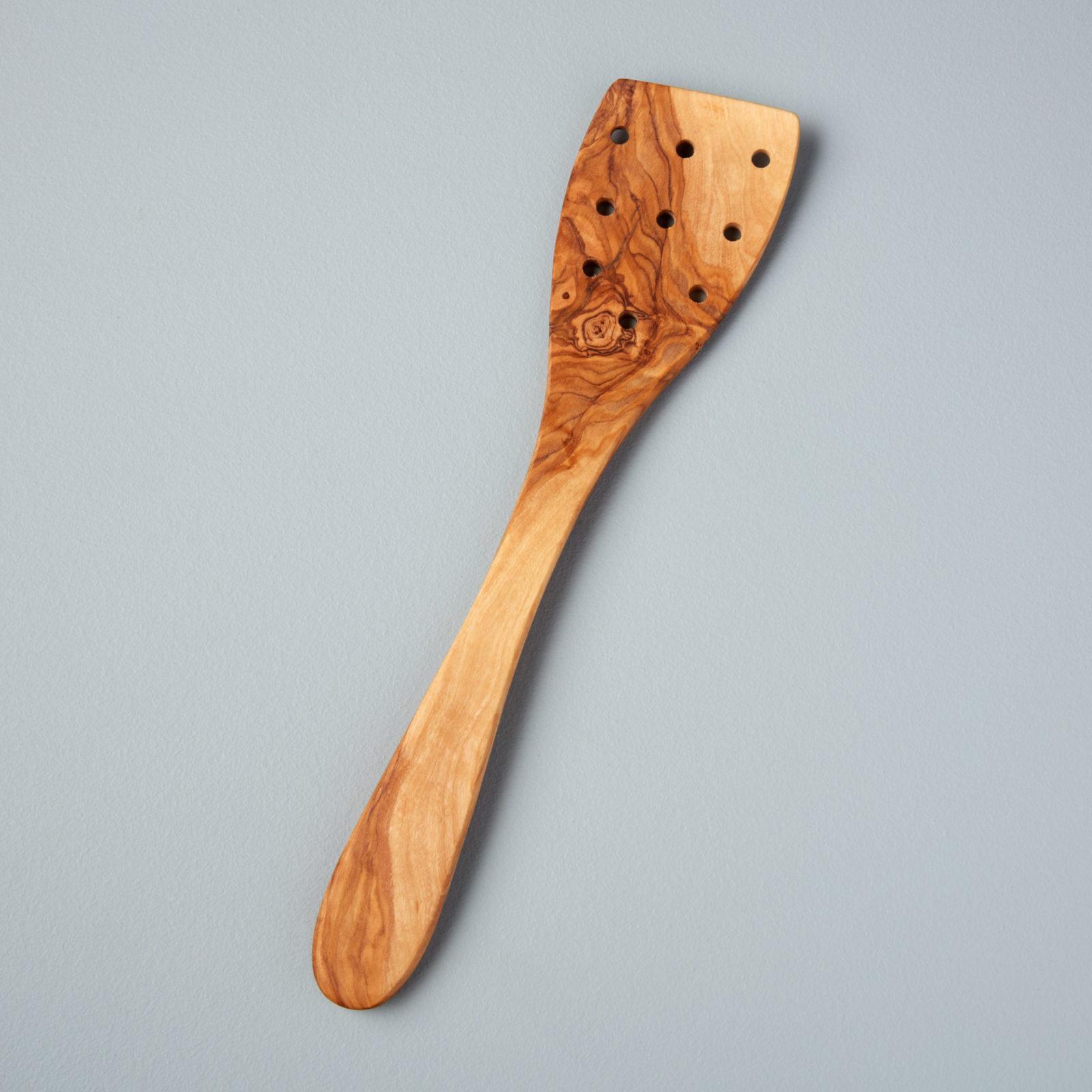 Olive Wood Spatula With Holes
Description
Our Olive Wood Flipper is the perfect multi-purpose tool for the modern culinary artisan. Flip, flop, fluff, fry, and fold your favorite culinary creations with ease.

12″ x 2.25″.
Sustainably harvested and handcrafted in Tunisia from a single piece of raw olive wood.
Ultra-strong wood naturally oils itself over time, increasing beauty with age.
Complete your culinary aesthetic with all of our Olive Wood kitchen essentials!
CARE INSTRUCTIONS: Hand wash with mild soap. Avoid harsh detergents or soaking.