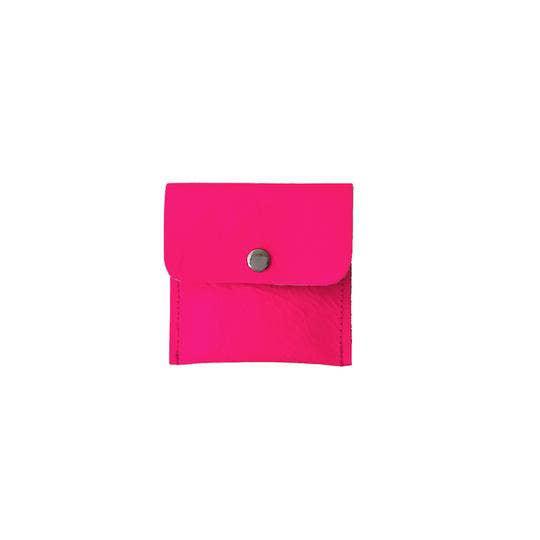 Little Little Pouch | Fluoro Pink
Description
The little little leather snap pouch can hold jewelry, coins, earbuds, airpods and other small items. 
Details
Snap button closure.
Unlined.
3 1/4" h x 3 1/4"w.

Tracey Tanner is a Brooklyn based designer and maker of handmade leather wallets, pouches, cosmetic bags and handbags. Tracey offers a range of quality hand made utilitarian leather goods.