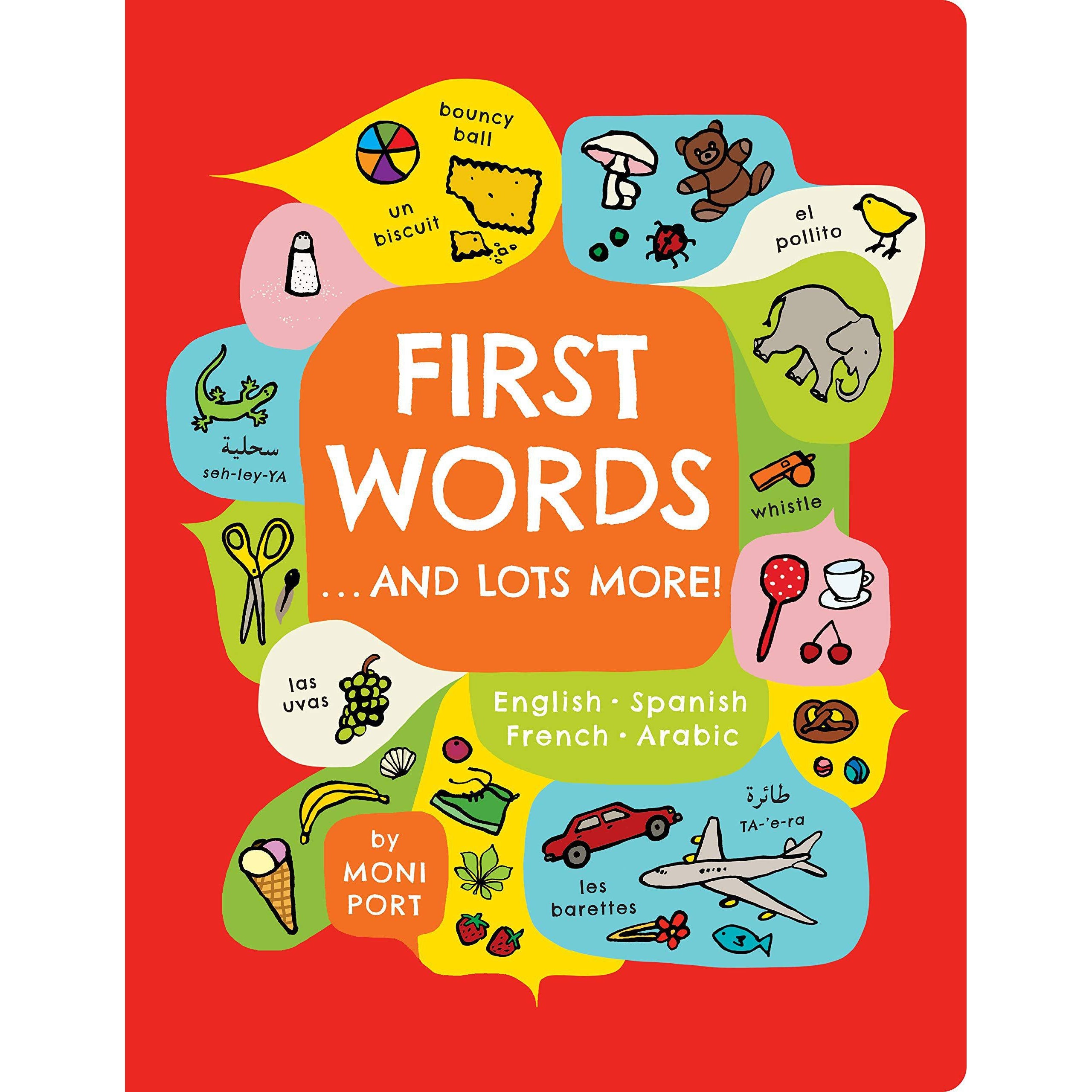 First Words...and Lots More!
Description
A catalog of a toddler's world with everyday encounters, unique additions, and four languages!
First Words . . . And Lots More!
 

is a super-sized board book depicting all the essential objects that children encounter in daily life.
If that weren't enough, each word is shown in four languages
—English, Spanish, French, and Arabic—perfect for introducing today's baby to a multilingual world.

• Features an ultra-sturdy case cover to withstand daily wear and tear
• Includes 11 subject-themed spreads, offering context to the words
• Each word comes in four languages—English, Spanish, French, and Arabic.


It's not just a banana, but also a rotten banana, a misplaced sock, a spilled glass of milk . . . and so much more.
This sturdy book is brimming with the humor and reality that every child will recognize, while eliciting knowing smiles from their parents.


• Great for educators, multilingual families, and parents who are eager to begin language education early
• Unique gift for baby showers, gender reveal parties, birthdays, and more
• A generously inclusive book for new parents, grandparents, librarians, and preschool teachers
• Equal parts educational and entertaining, this is perfect for children ages 3 to 5 years old.
Details
Reading age: Baby - 3 years
Print length: 22 pages
Language: English
Grade level: Preschool and up
Dimensions: 11.1 x 0.65 x 13.65 inches