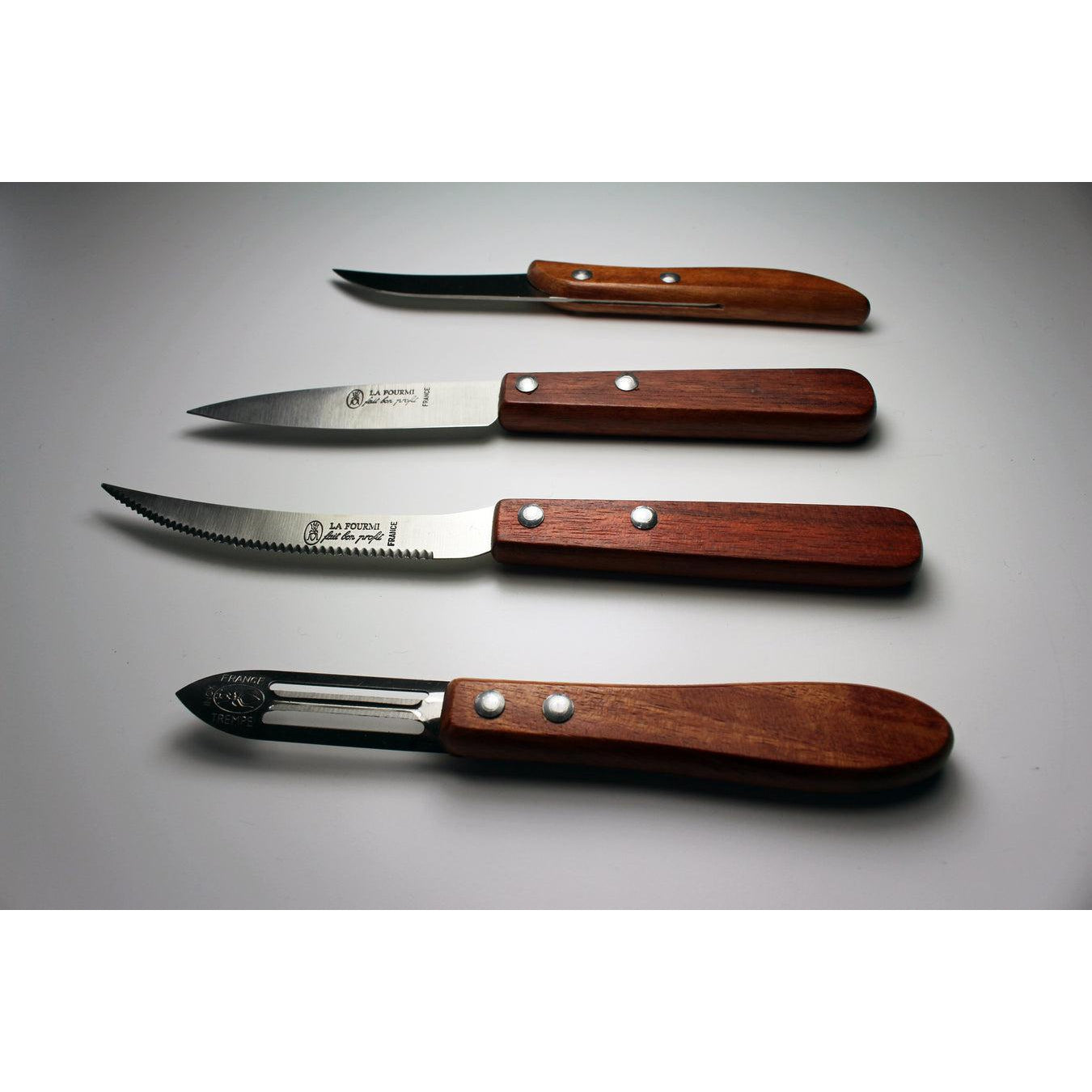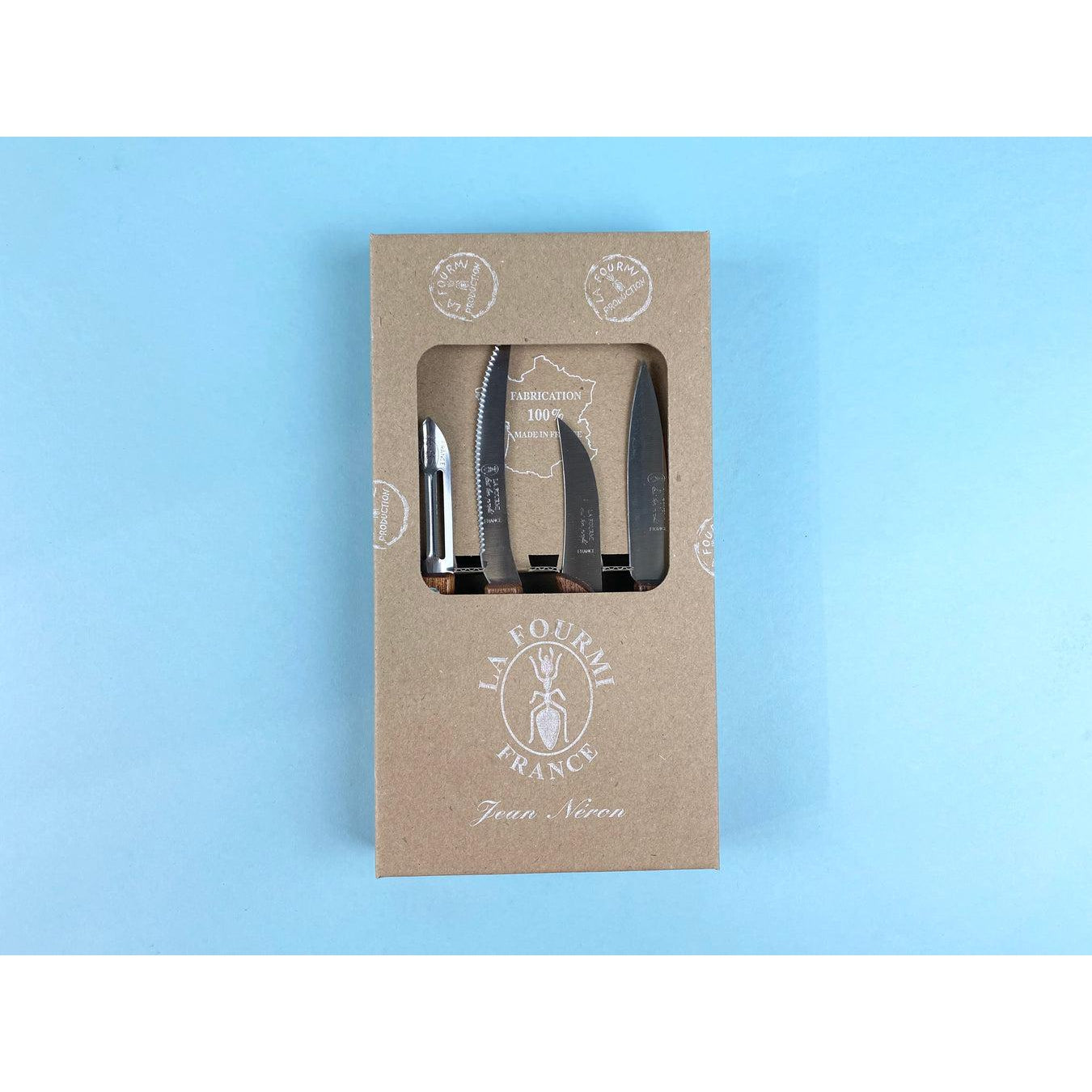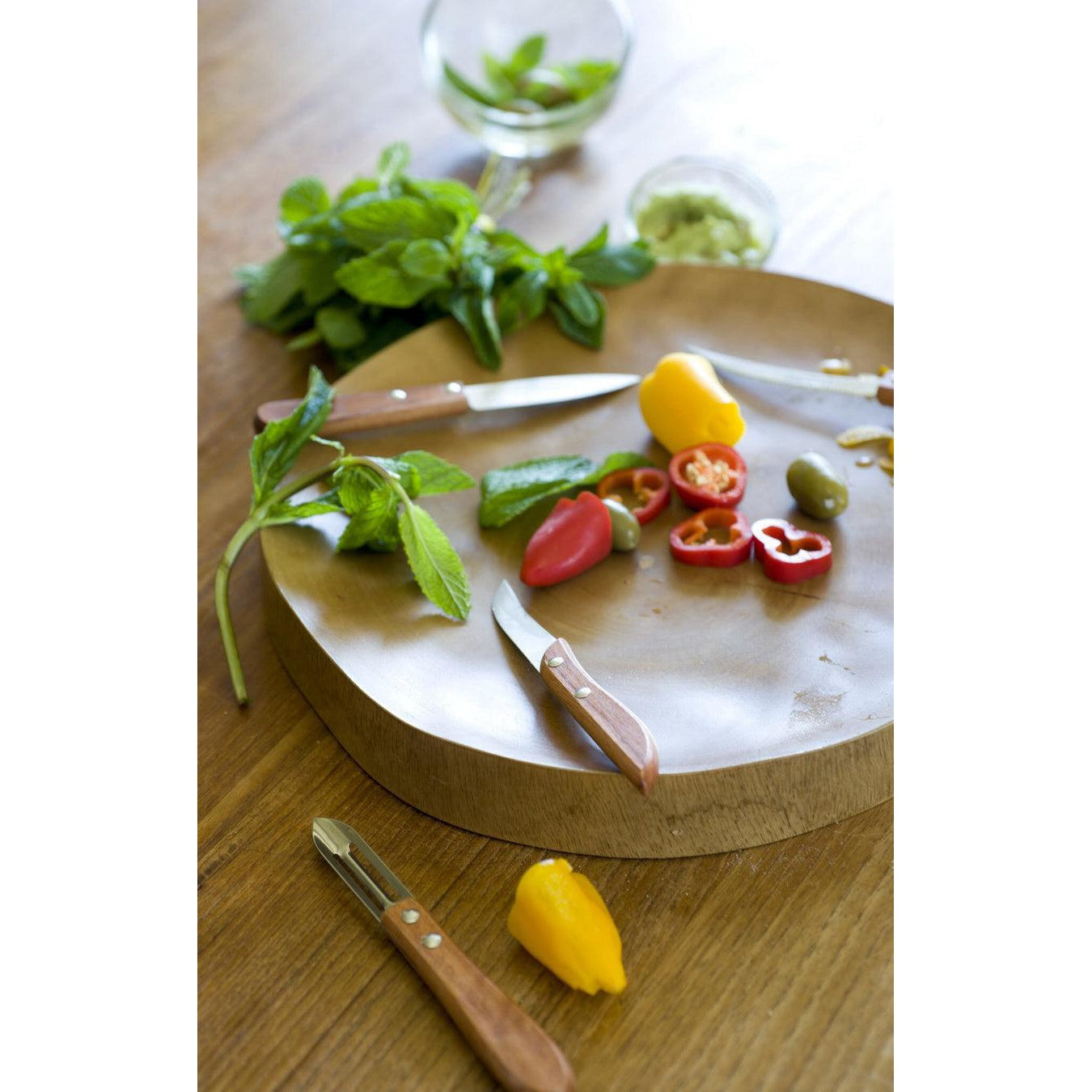 La Fourmi Kitchen Tools Natural Wood | Set of 4
Description
This product set is an essential for any kitchen. Featuring four stainless steel blades and natural wood handles, these knives are simple, sturdy and classic. These user-friendly tools are great for making fast and easy meals, with dependable performance. Benefit from their performance with every use and get back to cooking with ease.
Details
Includes: Paring Knife, Serrated Knife, Vegetable Knife, and Peeler Knife
Height (Box) 9.25"
Width (Box) 5"
Depth (Box) 1.25"
Peeler Knife Height - 6.25"
Serrated Knife 8"
Paring Knife 6.25"
Vegetable Knife 7.25"
Care Hand wash only. Dry immediately.